The Samsung Galaxy S21 is set to be revealed on January 14 as the company hosts its own Unpacked event then, and we expect the release date for the new handset to come toward the end of the month.
Samsung's flagship 2021 phones are arriving more than a month earlier in the year than we'd normally expect, and that's good news for anyone who wants a cutting-edge phone to start off the new year. It also means leaks are coming in fast for the S21 series so we know plenty about the Samsung Galaxy S21, Galaxy S21 Plus and Galaxy S21 Ultra.
Here's why this is big news: our current best smartphones ranking names the Samsung Galaxy S20 and S20 Plus as the best phones in the world right now. 
The Galaxy S21 series – rumored to cost the same as last year's models – may replace the year-old phones in that top spot. And if the S21 Ultra comes with an S Pen like rumors increasingly suggest, we could see another top-tier super-premium smartphone.
Every important Samsung S21 leak is here, plus we've included in-depth details on the likely Samsung Galaxy S21 release date and price. If you still need more after that, head through this article for a clear picture of all three new handsets including camera, battery and what accessories will be included.
Latest news
A report suggests that every model in the Samsung Galaxy S21 range will cost less than its predecessor.
Plus, a new report suggests the Galaxy S21 will be on sale before the end of January with a variety of freebies available to those who pre-order. You can see more in the release date section below.
Samsung Galaxy S21 key details
Cut to the chase
What is it? Samsung's next big flagship phone, successor to Galaxy S20
When is it out? Expected January 29 release date, revealed January 14
What will it cost? It'll likely be around $999 / £899 / AU$1,499
Samsung Galaxy S21 release date
Samsung Galaxy S21 release date
The Samsung Galaxy S21 family is set to be announced on Thursday, January 14. That's when the semi-annual Samsung Galaxy Unpacked 2021 press conference happens and where we'll see the new phones as well as the Galaxy SmartTag Bluetooth trackers and possibly Galaxy Buds Pro.
Following that, the Samsung Galaxy S21 release date is rumored to be January 22 or January 29, a switch from the usual late February announcement and early March release dates that we've seen from the past several Galaxy S smartphones.
The current thinking is it'll be landing on January 29 as a variety of leakers have suggested so, including Roland Quandt that you can see below:
Samsung Galaxy S21 series will be "available starting January 29" (Europe).January 8, 2021
This isn't the first time we've heard these dates, with a Galaxy S21 leaker previously saying that the phone will be announced on January 14, and that they expect pre-orders to open the same day and for the phones to be available on January 29. A Samsung store in India has also said similar.
We've also heard the January 29 release date from Samsung again too, this time in the terms and conditions of a reservation scheme letting you register interest in the new phones.
So while January 29 isn't certain for the Galaxy S21 release date, it's looking more and more likely as we get closer to the January 14 unveiling.
Samsung Galaxy S21 price
Samsung Galaxy S21 price
There won't be a Samsung Galaxy S21 price increase, at least in some countries for the base model, according to leaks. One source suggests the range will cost roughly the same as their predecessors.
It's still going to be expensive, for sure, but the S21 price may start at the now-usual $999 / £899 / AU$1,499, with the Samsung Galaxy S21 Plus and Samsung Galaxy S21 Ultra likely costing even more. Indeed, a reputable leaker claims that the S21 Ultra will be "by far the most expensive device" in the Samsung Galaxy S21 range. 
There is one leak from Naver (a Korean site) that has suggested the Galaxy S21 series may be cheaper than 2020's handsets. It says insiders claim the Galaxy S21 will cost somewhere between $849 and $899 (while the Galaxy S20 started at $999). 
The idea of a price drop has also been echoed by another Korean report, which states that the Samsung Galaxy S21 will cost 990,000 won (around $905 / £665 / AU$1,165), the S21 Plus will cost 1,199,000 won (roughly $1,095 / £805 / AU$1,410), and the S21 Ultra will cost 1,450,000 won (around $1,325 / £975 / AU$1,705).
This will apparently be achieved by lowering the resolution on the standard and Plus models to Full HD, and by not including a charging block.
We've also now seen prices for the range leak in euros: the standard Galaxy S21 is apparently launching for €849 and up, the 128GB S21 Plus for €1,049, the 256GB S21 Plus for €1,099, and the S21 Ultra for €1,399 and up. That's a little less or a little more than the S20 equivalents, depending on the model.
pic.twitter.com/4YoXDFSDmcJanuary 8, 2021
As in previous years, it's expected Samsung may offer free gifts to those who preorder the smartphones before the Galaxy S21 release date.
The leaked image above suggests you'll be able to the get the company's rumored Galaxy Buds Pro headphones alongside a Galaxy SmartTag if you decide to preorder the handset. This may differ depending on where you live, but it looks like you'll get some sort of reward for purchasing early.
Samsung S21 specs: which is for you?
Samsung S21 vs S21 Plus vs S21 Ultra: which is for you?
We've put all the key leaks and rumors we've seen so far (we'll talk you through them all specifically further down this article) into a chart that should give you the clearest picture of what we're currently expecting to see.
This is an amalgamation of a variety of different leaks, so as with everything on this page take it with a pinch of salt until Samsung announces the new phones in 2021.
Samsung S21 vs S21 Plus vs S21 Ultra specs

| Specs | Samsung S21 | Samsung S21 Plus | Samsung S21 Ultra |
| --- | --- | --- | --- |
| Screen | 6.2-inch, Full HD+ | 6.7-inch, Full HD+ | 6.8-inch WQHD+ |
| Refresh rate | 120Hz | 120Hz | 120Hz adaptive |
| Dimensions | 151.7 x 71.2 x 7.9mm | 161.4 x 75.6 x 7.8mm | 165.1 x 75.6 x 8.9mm |
| Weight | 171g | 202g | 220g |
| Colors | Violet, Pink, Gray and White | Silver, Black and Violet | Black and Silver |
| Chipset (US) | Snapdragon 888 | Snapdragon 888 | Snapdragon 888 |
| Chipset (UK / Aus) | Exynos 2100 | Exynos 2100 | Exynos 2100 |
| RAM | 8GB | 8GB | N/A |
| Cameras | Ultra wide: 12MP Main: 12MP Telephoto: 64MP | Ultra wide: 12MP Main: 12MP Telephoto: 64MP | Ultra wide: 12MP Main: 108MP 3X Optical: 10MP 10X Optical: 10MP |
| Software | One UI 3.1 / Android 11 | One UI 3.1 / Android 11 | One UI 3.1 / Android 11 |
| S Pen? | Not likely | Not likely | Yes, but unclear how |
| Battery | 4,000mAh | 4,800mAh | 5,000mAh |
| Charger? | Unlikely | Unlikely | Unlikely |
Now we'll talk you through all the individual elements we expect to see the Samsung Galaxy S21 series sport when each of the new handsets arrive.
Samsung Galaxy S21 design and display
Samsung Galaxy S21 design and display
The Samsung Galaxy S21 rumors are flowing in, and we now have a full hands-on video of the Plus model in action: you can see the entire design of the phone, front and back, as well as the speed of the software interface.
The phone is as fast and as responsive as you would expect, though there's no sign of the S Pen stylus in this particular clip – stylus support is expected to be an exclusive feature for the Ultra model.
In another leak, we've also seen what's seemingly a press render of the Samsung Galaxy S21, which you can see below sporting a design that's remarkable similar to the S20.
This is a real Galaxy S21, the bezel on both sides is larger than S20, but the chin is smaller than S20via @evleaks pic.twitter.com/5LyFpWeiAEDecember 16, 2020
One of the biggest leaks yet though revealed Samsung's own teaser clips of the three phones.
You can see the clip of the Galaxy S21 Plus below, and it gives us a clear look at what to expect from the camera and teases a two-tone color design with a gold camera and purple body. 
The video leak of the standard Galaxy S21 looks identical, so we haven't included it. It also seems to show a flat screen for the Galaxy S21 and Galaxy S21 Plus, which matches a previous rumor from IceUniverse.
The clip of the Galaxy S21 Ultra meanwhile – which you can see below – shows the phone in black with a larger camera block and a curved screen.
We'll dig into what we expect from the camera in the section below, but expect the S21 Ultra to be an all round bigger and more powerful handset that is more capable than the S21 and S21 Plus.
You can get a more complete look at the Galaxy S21 courtesy of @OnLeaks in the images below. These renders show a front design very much like the Galaxy S20, but a rear camera setup that's been revamped to create a wraparound effect over the corner of the phone.
It's quite a dramatic change, though the signs were there in the evolution of the Galaxy S20 and then the Note 20 handsets. The screen size of the standard model is said to be 6.2 inches, and it will apparently be flat, as other leaks have suggested. Dimensions meanwhile will apparently be 151.7 mm x 71.2 mm x 7.9 mm.
The renders would seem to rule out earlier whispers that the phone might have an in-screen camera, though Samsung is apparently evaluating the feasibility, so it sounds like the tech might not be ready.
Image 1 of 3
Image 2 of 3
Image 3 of 3
A picture of the Galaxy S21 camera bump taken from inside a factory backs up those renders, as it's exactly the same shape as the module shown in the images above. This makes it seem very likely the renders are accurate.
The same source that provided the prior Galaxy S21 images also leaked renders of the Samsung Galaxy S21 Ultra, one of which you can see below.
This is shown with a curved screen of apparently around 6.7 to 6.9 inches, and a much larger camera block than the standard S21, housing four lenses and a flash. Based on the latest rumors, the screen size will apparently be 6.8 inches.
The dimensions meanwhile are apparently around 165.1 x 75.6 x 8.9mm, and there's a punch-hole selfie camera on the front, but no slot for an S Pen, despite some other leaks suggesting Samsung's stylus might be supported.
There may end up not being a slot for the S Pen, but another leak shows a special folio case for the S21 Ultra will include space for the stylus. While that means there's no integrated slot like the Note 20 series, at least there's a place to house the accessory rather than leave it floating free.
We've also now seen what are apparently leaked official marketing images of the Samsung Galaxy S21 Ultra in black and white shades, one of which you can see below.
These look much like the leaks above, so this is almost certainly the design. Note that while the screen appears to be curved, it's clear from these images that the curve is much less than on some previous Samsung handsets.
Samsung Galaxy S21 Ultra: First official marketing pics of the new top-end model of the flagship series in Phantom Silver: https://t.co/56aF9h0RScDecember 17, 2020
From a different source we also saw Samsung Galaxy S21 Plus renders which fit with the images we've seen of the other devices. And we've seen images seemingly showing either the Samsung Galaxy S21 or the S21 Plus in a case, and the camera design makes for a surprisingly ugly cut-out.
A real world leak meanwhile has shown what the S21 Plus and S21 Ultra devices look like in real life, but sadly it's restricted to just the rear of the devices. Still, it matches what we're seeing elsewhere.
Here is the the real world photo of the Galaxy S21 Ultra and S21 Plus, side by side. Watch full youtube video here for more details: https://t.co/AYC9OKrxnQ pic.twitter.com/SLp61Wce64December 7, 2020
We finally got another real-world look at an alleged S21 Plus model courtesy of pics tweeted by leaker Mauri QHD, which showed off leaked photos of the front and back, giving us our first glimpse of the display out in the wild…and it doesn't seem to have curved edges. Presumably, the standard S21 will look the same, meaning we may be seeing the end of waterfall curves – or they're so slight, we can barely see them:
S21+ ?i never leak images,but a friend sent me these, so hey.. pic.twitter.com/npjamUSlThDecember 29, 2020
Finally, in terms of screen sizes, Android Police has shared a whole host of specs about the three phones coming in the series, stating that we'll see a 6.2-inch Galaxy S21, a 6.7-inch Galaxy S21 Plus, and a 6.8-inch Galaxy S21 Ultra.
They're also all said to have a 120Hz refresh rate, with the S21 Ultra having an adaptive refresh rate that can automatically adjust as needed. The Galaxy S21 and Galaxy S21 Plus apparently have a FHD+ resolution, while the Galaxy S21 Ultra is said to be WQHD+, with a recent rumor suggesting the Ultra will be capable of running at its highest resolution and 120Hz refresh rate simultaneously – the first Samsung phone to do so.
Samsung Galaxy S21 colors
Samsung Galaxy S21 colors
As for the colors, we've heard that the phones could come in black, white, grey, silver, violet and pink shades. The source didn't say which models will be available in which colors, but a further leak – that Android Police story we've mentioned above – has suggested the exact colors you can expect.
Samsung S21: Phantom Violet, Phantom Pink, Phantom Gray and Phantom White
Samsung S21 Plus: Phantom Silver, Phantom Black and Phantom Violet
Samsung S21 Ultra: Phantom Black and Phantom Silver
That largely lines up with another two leaks, which adds that you'll additionally be able to get the Galaxy S21 Plus in pink.
We have a good idea of how these colors will look to, thanks to a number of leaks. Many of them can be seen above, but the tweet below includes a clear look at four of the shades.
Samsung Galaxy S21 5G Phantom Violet, Phantom Pink, Phantom Grey & Phantom White Official High Quality Renders (Watermark-less)Beautiful IMO. Great way to use the camera bump and frame for a dual tone finish. #Samsung #GalaxyS21 #GalaxyS21 #GalaxyS21Series pic.twitter.com/wG18Y9uJvvDecember 17, 2020
What you should know is that the colors probably won't all be available in all regions, and you can expect the company to bring out further shades in the coming months after release in different territories. That means, if you're willing to wait, it's likely you'll get more choices in the long run.
Samsung Galaxy S21 camera and battery
Samsung Galaxy S21 camera and battery
A detailed leak has revealed the likely camera specs for all three Galaxy S21 models. If accurate, the Samsung Galaxy S21 and Samsung Galaxy S21 Plus will both have a 12MP f/1.8 primary camera, a 64MP f/2.0 telephoto one, a 12MP f/2.2 ultra-wide one, and a 10MP f/2.2 front-facing one.
The Samsung Galaxy S21 Ultra meanwhile is said to have a 108MP f/1.8 primary camera, a 12MP f/2.2 ultra-wide one, a 10MP f/2.4 telephoto one, a secondary 10MP f/4.9 telephoto one, and a 40MP f/2.2 front-facing camera.
Sources speaking to Android Police similarly say that we'll get a 64MP+12MP+12MP rear camera on the S21 and S21 Plus, apparently, with a 108MP+12MP+10MP+10MP array on the S21 Ultra. We've now heard mention of that camera configuration for the S21 Ultra numerous times.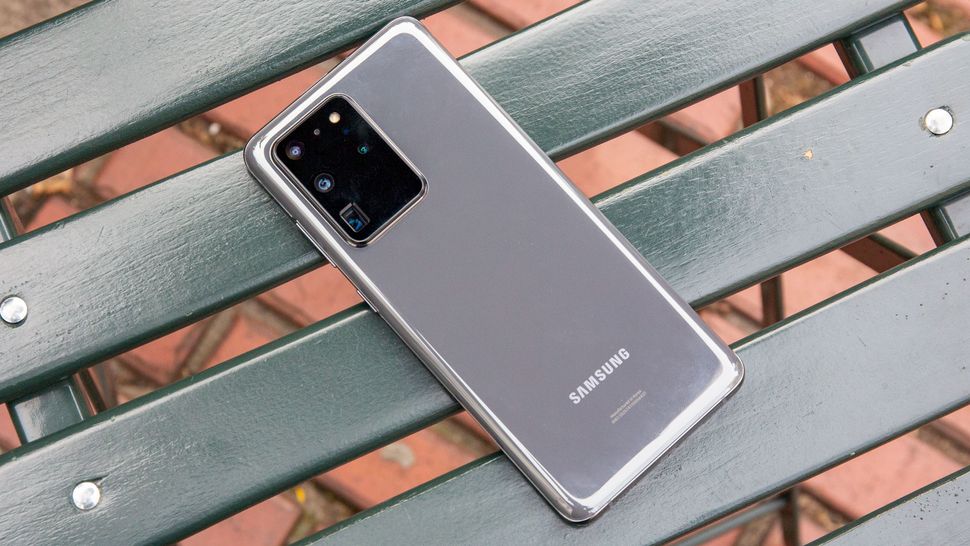 Another leak similarly says the Samsung Galaxy S21 Ultra will have four rear snappers, with a 108MP main one, along with a 40MP front-facing camera.
An earlier rumor also suggests that the Samsung Galaxy S21 Ultra will have a 108MP camera (just like the S20 Ultra) but with a new and likely improved image sensor.
And yet another Samsung Galaxy S21 Ultra camera leak has said much the same thing. Apparently the device will have a 108MP main, 12MP ultra-wide and 40MP selfie camera, like the S20 Ultra, but with two zoom lenses instead of one, and no ToF sensor. These zoom cameras are said to facilitate 3x and 5x optical zooming – though elsewhere we've heard talk of 10x optical zoom.
The 108MP rumor has been repeated quite a few times, and some rumors say it could be an improved sensor to before.
Sounds like the S21 Ultra cameras are set in stone? Well, it might not be as simple as that. We've also heard that Samsung is working on a 150MP camera for smartphones that can combine nine pixels into one, for 16MP shots that can take in a lot of light.
We would however take this claim with a serious side of salt, as the source doesn't have a track record, and even if Samsung is working on that camera, that doesn't guarantee that we'll see it in the Galaxy S21 range.
Having said that, the claim of a 150MP main snapper has since appeared again, with another source adding that it could be joined by a 64MP telephoto, 16MP ultra-wide, and 12MP macro snapper, plus a depth sensor, for five sensors in total. Still though, the 108MP setup has been leaked a lot more, so that's our best guess for now.
Elsewhere we've heard that the Samsung Galaxy S21 range will ditch the time-of-flight (ToF) sensor that the Galaxy S20 had. Apparently Samsung is shelving the technology until it has a sensor that can compete with the one Apple uses.
On the other hand, we've now seen a Samsung patent for a ToF sensor – previously the company was using Sony-made ones, but this suggests it's building its own, rather than ditching them altogether. If so, the sensor could be used for facial recognition, bokeh effects, or augmented reality features. Of course, the existence of a patent doesn't mean the sensor will be ready in time for the Galaxy S21 range.
There's also a Samsung patent (below) detailing a smartphone camera design with six rear camera sensors. This would include five wide-angle ones and one telephoto one, and each lens would be individually tiltable, so they could point in different directions.
That would have a number of potential applications, from adding a bokeh effect to panoramas, to potentially improving low light shots and HDR. However, the patent hasn't specifically been linked to the Galaxy S21, so it seems very likely that this will make it to the phones since it's not been rumored.
On the battery front, a source claims the Galaxy S21 Ultra will have a 5,000mAh one, likely meaning the other models will have lower capacities than that. Indeed, we've elsewhere heard that the Samsung Galaxy S21 could have a 4,000mAh battery, with the S21 Plus getting a 4,800mAh one.
Elsewhere, unofficial reports suggest that the S21 range could be in for a small battery capacity boost compared with the equivalent S20 models – but we'll have to wait and see whether this translates into better battery life overall.
Another whisper that's reached our ears is that Samsung could bump the fast charging speed up to 65W – something that we'd definitely welcome, though we're not certain just yet that we'll see this tech in the Galaxy S21.
Samsung Galaxy S21 specs and features
Samsung Galaxy S21 specs and features
When it comes to specs, the first thing to note is that different parts of the world will probably get different chipsets. Based on past form, US buyers will probably get a model with the Snapdragon 888 – that's a chipset that was unveiled at the start of December, while UK and Australian buyers will probably get an Exynos model.
A benchmark – seemingly for the Samsung Galaxy S21 Plus – shows an Exynos 2100 chipset. Its scores aren't particularly impressive (though are certainly high-end) and it's listed alongside just 8GB of RAM.
Another Exynos 2100 result (this time for the Samsung Galaxy S21 Ultra paired with 12GB of RAM) shows similar scores to the Exynos result above, so these disappointing results may well be accurate.
Having said that, a more recent Exynos 2100 result from December shows a much, much better score, so we're unsure how powerful it will really be.
We've also seen a benchmark for the Samsung Galaxy S21 Plus with a Snapdragon 888 chipset and 8GB of RAM. Its scores are better than some of the Exynos benchmarks above, but not than the December one.
Further confusing things we've now seen another Galaxy S21 benchmark for a model using a Snapdragon 888 chipset, and this one lists a pretty poor score, so neither version seems to be excelling in benchmarks overall.
Based on early results it looked like the Snapdragon 888 model might be the strongest of the two, but more recent results seem to give the Exynos the edge, and leaker @UniverseIce also suggests that the Exynos version may be the faster of the two. We'd expect both chipsets to be very powerful though.
Older leaks included benchmarks suggesting that some versions of the Samsung Galaxy S21 will use a new Exynos 1000 chipset with GPU performance that's up to three times faster than the Snapdragon 865 – which was the best Android chipset when this was leaked.
That confuses matters given that most leaks are talking about the Exynos 2100, but it's likely that the two chips are one and the same, just with sources having different ideas about the name. The Exynos 2100 looks likely to be the launch name in any case, as most leaks point to that, including one from an official Samsung store.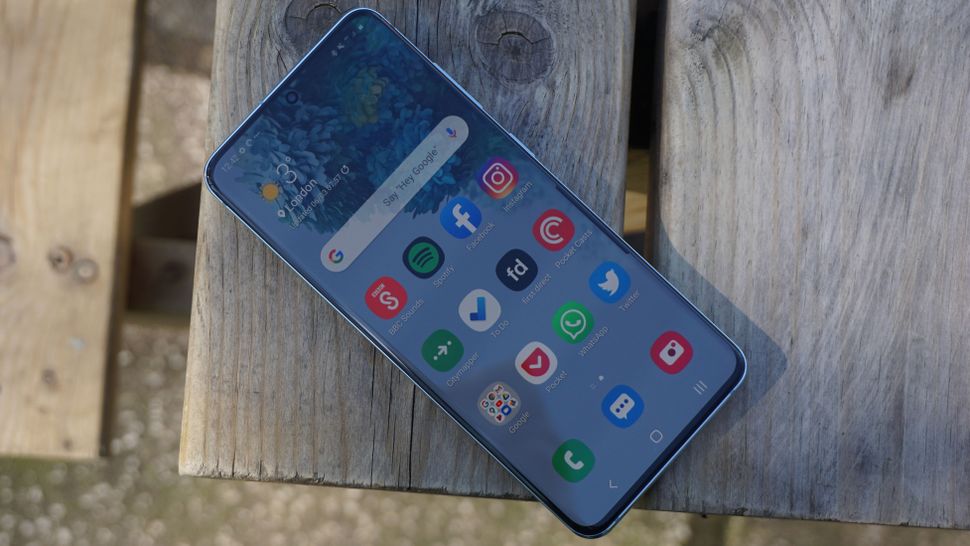 In terms of storage, one of the most recent rumors suggests that we're looking at 128GB or 256GB configurations for all three models, with the Galaxy S21 Ultra also offering a higher 512GB capacity if you've got the cash for it.
Expect all models of the Galaxy S21 to come with 5G support options, and it may be that the company goes all in on the next-gen internet connectivity and doesn't offer 4G-only models.
As for features, many leakers have speculated that the Samsung Galaxy S21 Ultra could support Samsung's S Pen stylus (like the Galaxy Note range), but it may be that you have to buy an extra case to attach the accessory.
A source claims to have even now heard from a Samsung official that the Galaxy S21 Ultra will support the S Pen stylus.
Even more revealingly, the head of Samsung Mobile, TM Roh, has said "we've also been paying attention to people's favorite aspects of the Galaxy Note experience and are excited to add some of its most well-loved features to other devices in our lineup." While neither the S Pen or S21 are named there, they seem the likely the candidates.
An FCC (Federal Communications Commission) listing for a phone believed to be the Samsung Galaxy S21 Ultra even includes reference to the S Pen, along with support for features like hover – where you can interact with the screen without touching it. The FCC is an official US government body, so we'd expect its information to be accurate.
Plus, we've heard claims that Samsung has ordered digitizers for the screen on the Samsung Galaxy S21 Ultra – that's a component that's necessary for the S Pen to work. So it's looking almost certain at this point that the S Pen is coming to the S21 Ultra – though it may be sold separately.
One feature that looks set to be dropped with the arrival of the Galaxy S21 is support for expandable storage via a memory card. We'd recommend buying the configuration with more storage than you think you'll need this time around.
Another rumored feature is the ability to unlock the Samsung Galaxy S21 range with your voice. This would apparently be powered by Samsung's Bixby voice assistant, though it's not clear whether it would involve a password or whether the phone would just recognize your voice.
Finally, a leaker claims that the fingerprint scanner in the Galaxy S21 range will both be faster than the one in the S20 range, and bigger, so you're less likely to miss it.
Samsung Galaxy S21 accessories
Samsung S21 accessories: charger or headphones?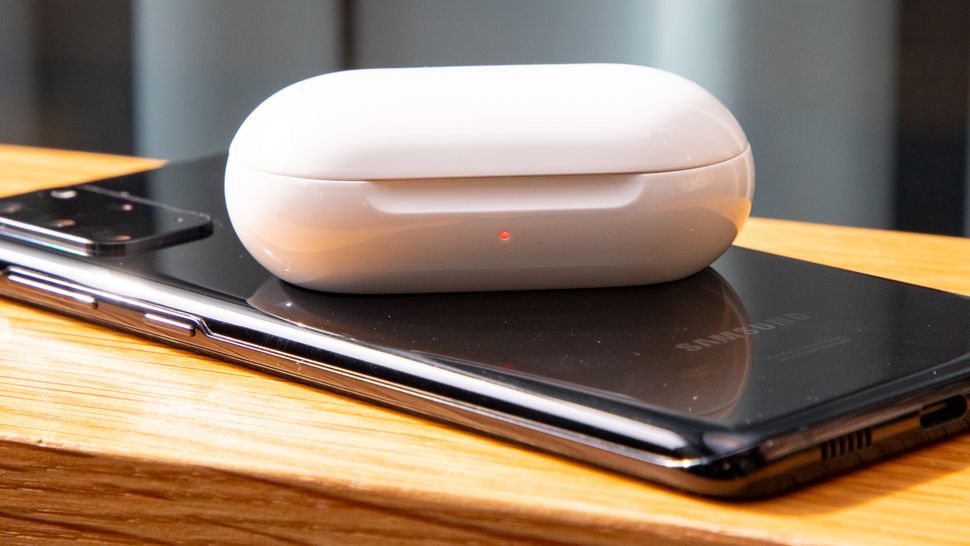 The Samsung S21 may be set to follow the iPhone 12 family and drop the charging brick and other accessories (such as cheaper wired headphones) from the box in an effort to cut down on e-waste.
According to multiple leaks, Samsung has been considering dropping the technology from its boxes and instead asking for customers to buy new charging tech to go alongside their gadgets.
We've been hearing Samsung might do the same for months, but then again Samsung's social media team did rather poke fun at Apple for not including a charging block and headphones in the iPhone 12 box.
Social media tomfoolery aside, it looks as though Samsung won't be bundling the usual accessories in with the Galaxy S21. According to a Brazilian telecommunications agency, the company looks set to drop the in-box tech there and we'd expect it to follow suit around the world.
This rumor has been mooted again, this time by prolific Twitter leaker Ishan Agarwal in a now-deleted tweet which read "Can confirm UK at least. No Charger / Adapter and Earphones in the box. Only USB-C Cable for the Samsung Galaxy S21 Series! And yes, 2400×1080 FHD+ Display."
While this claim does fall in line with other Galaxy S21 leaks, the fact it's since been deleted may suggest the information may not be as trustworthy.
Of course, most people likely already have better earphones than the ones Samsung would normally include in the box, and they'll also probably have compatible chargers, so this move needn't cost most people extra money.
As we've already mentioned, Samsung may support the S Pen stylus with the Galaxy S21 Ultra. That's unlikely to be supported for those who go for the standard Galaxy S21 or S21 Plus, and it's unclear if it'll be included in the box with the Galaxy S21 Ultra or if you'll have to buy it separately. 
Samsung Galaxy S30 or Galaxy S21?
Samsung Galaxy S30 or Galaxy S21?
We now expect Samsung's next flagship phone to be called the Samsung Galaxy S21, but there was a time when we had expected it to be called the Samsung Galaxy S30.
Before the Samsung Galaxy S20 launch we thought it'd be called the Galaxy S11, and different leakers referred to it by different names. History might repeat itself – while some early leaks referred to the upcoming phone as the Galaxy S30, most now call it the Samsung Galaxy S21. 
So will the phone be called the Samsung Galaxy S21, or something else? There's no way of knowing for certain at the moment, but even Samsung's marketing seems to tease the S21 name.
An RSVP email sent for the January 14 event has a GIF that shows illustrations of older Samsung phones including the Galaxy S5 and Galaxy S9. After the names of these older handsets appear, the number 2020 appears and it flicks over to 2021. This doesn't confirm anything, but it feels like a major teaser that it'll be the Samsung Galaxy S21.
Samsung Galaxy S21: what we want to see
What we want to see
As leaks of the Galaxy S21 roll in, we've put together a list of the upgrades we'd like to see Samsung include on its next-gen smartphone. Note that this was written before leaks began, so some may match what we've already heard.
1. A more reasonable price
There's no getting around how expensive the Samsung Galaxy S20 range is. Even the basic model will set you back a lot, with prices rising compared to the previous year and the Samsung Galaxy S20 Ultra almost creating a new category of ultra-premium phones.
The situation isn't helped by the absence of a Samsung Galaxy S20e or Samsung Galaxy S20 Lite – though it's possible one will arrive at some point.
In any case, we'd like to see either a cost reduction for 2021's models or a Samsung Galaxy S21 Lite alongside the rest of the range. Or better yet, both.
2. 100x zoom across the range
The Samsung Galaxy S20 Ultra has some of the flashiest camera credentials we've seen on a smartphone, headlined by its 100x zoom.
So, for the Galaxy S21 range we'd like to see that feature move down to the more affordable models. But we'd also like to see it improved, as in its current form the quality isn't great, making it more of a party trick than a feature you'll actually be using a lot.
3. An in-screen camera
Samsung's current flagships have camera cut-outs in the screen for the selfie camera, and we feel this is a rather inelegant solution, so for the Samsung Galaxy S21 we'd really like the camera to be built into the screen, just like the fingerprint scanner.
That would allow Samsung to deliver a truly all-screen design without having to resort to a pop-up camera (which takes up more internal space and is likely to be more vulnerable).
We're not confident that we'll see this – it will likely largely depend on whether the tech is good enough – but it would certainly be a standout feature.
4. A new look
The design of the Galaxy S range didn't change much with 2020's models, and other than switching a bezel for a punch-hole camera the design hasn't changed a whole lot in years, so we'd say it's time for Samsung to switch things up with the Galaxy S21 range.
One way to do that would be with an in-screen camera, as mentioned above, but one way or another we want the phones to look truly different to the Galaxy S20 range.
5. The same chipset everywhere
One odd feature of the Samsung Galaxy S range is that the chipset differs depending on where you are in the world, with some regions getting Qualcomm's top-end Snapdragon chipset of the time, and others getting Samsung's top-end Exynos one.
The trouble is these chipsets are rarely equal. Whether in terms of performance or battery life, there's usually a difference. How much of a difference can vary from year to year, and it's not normally too massive, but there is always a weaker version of the phone.
So going forward we'd like to see Samsung use the same chipset in all regions.
6. 120Hz at QHD+
Another quirk of the Samsung Galaxy S20 range is that you can have a 120Hz refresh rate or a QHD+ screen resolution, but not both at the same time.
That's rather restrictive, especially when plenty of other phones – such as the OnePlus 7T Pro and Google Pixel 4 XL – have at least a 90Hz refresh rate paired with QHD+, whereas on Samsung's phones you have to drop right down to 60Hz.
There are rumors that Samsung might remove the restriction with a software update, but whether it does or not, it's not a restriction we want to see on the Galaxy S21 range.
7. A slicker scanner
The in-screen scanner in the Samsung Galaxy S20 range isn't bad, but it's still not as fast or reliable as the best physical fingerprint scanners, so that's another thing we'd like to see improved for the Samsung Galaxy S21.
We want it to work instantly, every time, while still being secure.
Excited for 2021 flagship phones? What we know of the OnePlus 9