All phones are capable of playing music, but the best phones for music are a little more special than the others. With the headphone jack all but absent on most premium phones these days, the best options for mobile audiophiles aren't alway found on the most popular models. 
This is exemplified by our number one pick, the LG V60. It's a hard phone to find in Europe, but in the US is widely available. It has a headphone jack with a Quad-DAC that improves the audio output from any app, a huge bonus on a smartphone that hardly any others have. 
Also on the list are phones with great Bluetooth audio quality, and every phone can play music to wired headphones via a Lightning or USB-C dongle – just be aware that those aren't always included in the retail box. 
You should also bear in mind the speakers on a mobile device if you're a keen podcast listener or want to relax on the sofa with some Netflix without headphones. There's a phone for music for all tastes.
This guide has recently been updated too, with the launch of the Samsung Galaxy S21 range and in particular the Samsung Galaxy S21 Ultra – so read on to see where that ranks, and check back soon to see if there are any other new additions.
While it may not be as popular with consumers or tech press as its Korean rival Samsung, LG is the leading smartphone manufacturer when it comes to wired audio. The LG V60 still has a headphone jack unlike many competing high-end flagships which already makes it better, but the company also includes a Quad-DAC (digital-to-analog) component that drives the audio to an even better level of detail.
What's the point? Does this somehow make the sound four times better, or louder? Not quite. The DAC turns the digital signal into the analog one your headphone drivers can be fed. Bluetooth headphones have a DAC, even some USB-C to 3.5mm cables do.
The LG V60 has a 'quad' DAC because it lets the phone analyze the digital signal four times in parallel. These four interpretations are then combined and cross-checked, to eliminate errors. This in turn increases the signal-to-noise ratio, giving us purer sound.
It also has an unusually powerful headphone amp that, when used in the Quad DAC mode, offers higher volume output than most. This is useful for naturally quieter headphones.
We tested the V60 with high quality in-ear and over-ear headphones and the audio quality is much improved over other wired smartphone outputs, as well as wireless. The external dual stereo speakers aren't the best on the market, but with wired audio this good, it doesn't matter to us. 
LG also does a whole bunch else with its tech, incorporating the most wonderfully geeky sound customization of any phone. You can alter the 'digital filter', which changes the shape of the impulse response. This is like EQ that affects the character of the sound stage rather than the tonal make-up.
There's normal parametric EQ too, and a DTS:X 3D Surround mode. But we don't recommend the latter for music.
Read our full LG V60 ThinQ review 
You don't get either a 3.5mm headphone port or bundled earbuds with the Samsung Galaxy S21 Ultra, which are two instant marks against its music credentials, as is the lack of a microSD card slot – slightly limiting the amount of music you can store on the phone.
But with up to 512GB of storage built in, there should be space for all but the very biggest music libraries, and with 5G you can also stream and download at higher speed than on some phones.
The Samsung Galaxy S21 Ultra also supports ultra-high-quality audio playback, including formats such as DSD 64/128 and 32-bit PCM. And it supports Dual Audio through Bluetooth, meaning you can play music through two connected Bluetooth devices simultaneously.
All of which means that while the Samsung Galaxy S21 Ultra isn't the best for wired audio, it's a dream for wireless.
And while you'll always want to use external speakers or headphones to get the best out of smartphone audio, the Galaxy S21 Ultra's built in speakers are pretty good too. They offer stereo sound and even include Dolby Atmos, which can increase the sense of size and scale in audio.
Read our full Samsung Galaxy S21 Ultra review
Consistently a great choice for audio, the iPhone 12 Pro builds upon what worked so well for the iPhone 11 Pro. That means it has excellent internal speakers with stereo drivers for a more immersive experience. Enhanced with Dolby Atmos, the sound seems much wider and more expansive for humble internal speakers. 
Other useful features include the pairing experience between the iPhone 12 Pro and headphones with an Apple H1 or W1 chipset, which includes Apple-owned Beats Solo Pro and the AirPods Pro. 
The downside? The iPhone 12 Pro doesn't come bundled with any EarPods although we wouldn't recommend using them exclusively for music unless you have no other option anyhow. Also, there's no headphone jack again. Instead, your options lie with the Lightning port or Bluetooth with the latter proving far superior. 
Read our full iPhone 12 Pro review
Reintroducing the 3.5mm jack is a smart move for the Sony Xperia 1 II ensuring it's immediately appealing to those keen on playing music unimpeded. The best Sony handset we've seen for a while, the Sony Xperia 1 II is expensive and a little bulky to hold but offers a gorgeous design and excellent battery life. 
Besides being great for viewing media on thanks to that high-end screen, the Sony Xperia 1 II is also good for listening to music through its speakers if needed but you'll likely return to the advantages of the 3.5mm headphone jack. 
Just bear in mind that smaller hands may find this phone a little awkward to handle. 
Read our full Sony Xperia 1 II review.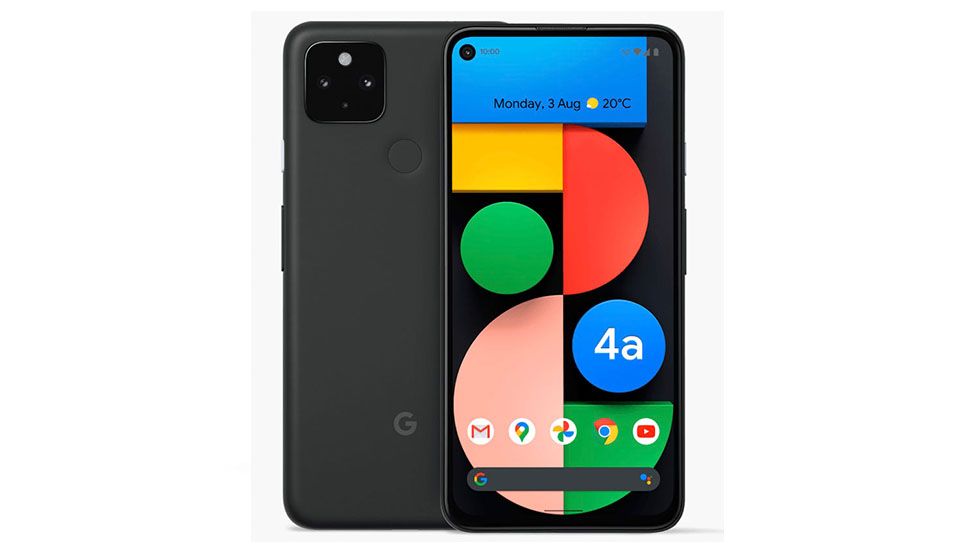 Retaining the headphone jack of the Google Pixel 3a before it, the Google Pixel 4a is already onto a winner when it comes to playing music. Granted, you'll need to add your own set of headphones as the phone doesn't come with any but we expect you already have some in mind. 
Being able to charge your handset at the same time as using wired headphones is a big advantage but it's the Pixel 4a's stereo speakers that propel it further up the list for best phones for music. While they're not particularly loud in a noisy room, they're good enough for the price with decent bass and mid-bass warmth compared to their predecessor. 
Simply put, the Google Pixel 4a continues the Google trend of being a solid all-rounder with clean software, a decent design, good screens, and that much missed headphone jack. 
Read our full Google Pixel 4a review.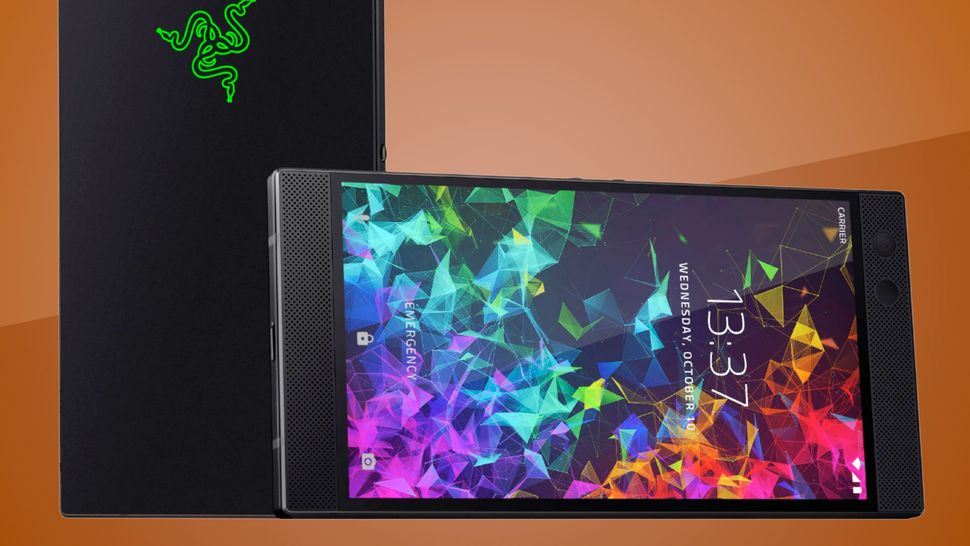 The Razer Phone 2 is one of the masters of flat-out loud phone speakers, alongside its arch-rival the Asus ROG Phone 2.
There's space above and below the screen to allow for more room for these speakers. And both of them sit on the front, rather than using the common strategy of having one on the bottom, one up front.
Driver size isn't actually the crucial bit here, but rather an extra chunk of cabinet space in the plastic speaker enclosure. Sometimes all you need is a little fresh air to let the sound breathe.
At maximum volume, the Razer Phone 2 doesn't exactly sound super-relaxed and unstrained. But when it's competing with the noise of your showering or frying onions, volume matters more.
These speakers really project.
There's no headphone jack on the Razer Phone 2, which loses it major points. However, you do get a 3.5mm adapter in the box, which incorporates a 24-bit DAC.
Read our full Razer Phone 2 review